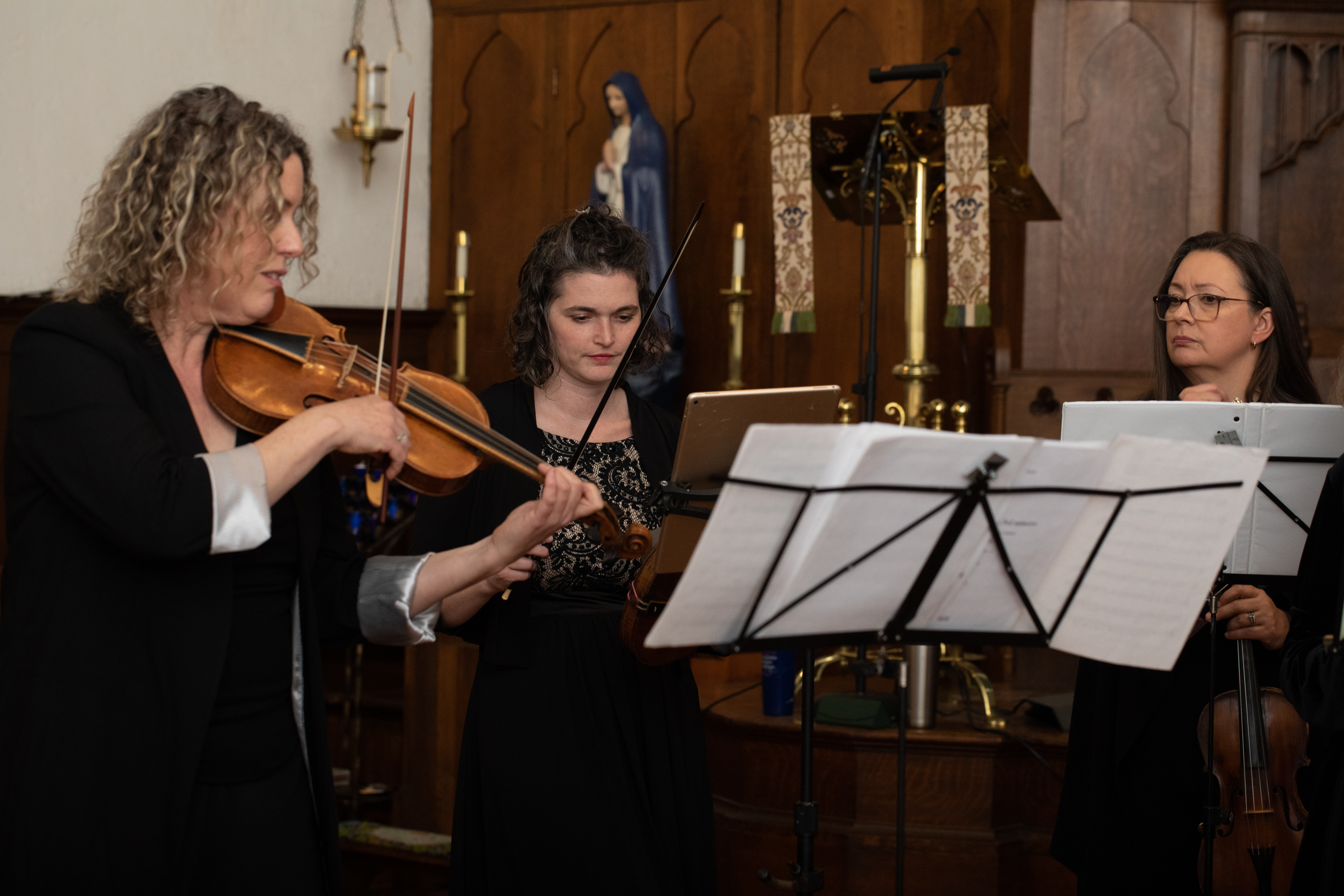 November 4 & 5: "Evolution of Style - A Journey Through Haydn's Quartets"
Saturday, November 4 at 4pm St Paul's Episcopal Church, Sacramento
Sunday, November 5 at 2pm Harrison Oaks Studio, Fair Oaks
The string quartet is an embodiment of musical perfection and Franz Joseph Haydn is considered
the father of this genre. In this performance, Sacramento Baroque Soloists present a program of
three exquisite Haydn string quartets, played on period instruments. We'll traverse the development
of style from Haydn's early, middle, and late compositions, all played on gut strings, which infuse the
music with a vitality and warmth. Experience these masterpieces of the classical era brought to life!
Haydn String Quartets op. 1 no. 3, op. 33 no. 3, and op. 76 no. 2
March 9 & 10: "Concerti Grossi"
Saturday, March 9 at 4pm St. Paul's Episcopal Church, Sacramento
Sunday, March 10 at 2pm Harris Center, Folsom Lake College
Italian Concerti Grossi
Sacramento Baroque Soloists explore the vision of Corelli and his contemporaries, whose contributions laid the foundation for the development of the concerto grosso form. The ensemble embarks on a musical journey that traverses the landscapes of Italy.
Corelli Op. 6 No. 4, Vivaldi RV 522, Vivaldi RV 565 op 3 no 11, and Muffat Propitia Sydera no 12
Tickets are available now!
Please join our mailing list to be kept informed of future concerts