O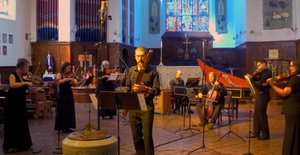 ctober 1-3: "Concerto's Return"
Friday, October 1, 7:30 pm St Paul's Episcopal Church
Saturday, October 2, 7:30 pm Harris Center
Sunday, October 3, 2 pm Harris Center
Sacramento Baroque Soloists celebrate the opening of their 20th concert season by returning to in person concerts at St. Pauls and Harris Center, performing a collection of Baroque concertos featuring our premier soloists performing concertos by Telemann, Vivaldi, Corelli, Reichenauer and Bach.
PURCHASE unlimited access to the recorded live stream of
Sacramento Baroque Soloists' October 1, 2021 concert at St. Paul's Episcopal Church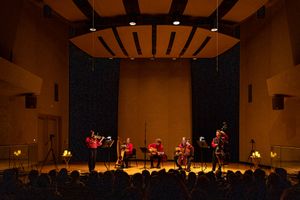 December 4 & 5: "Christmas Carols by Candlelight"
Saturday, December 4, 7:30 pm Harris Center
Sunday, December 5, 2 pm Harris Center
Sacramento Baroque Soloists bring you the spirit of Christmas as it may have been felt long ago in this musical feast of carols. This lively ensemble performs old tunes arranged anew, in the improvisatory spirit of the Baroque era, along with a few contemporary Celtic pieces and songs well suited to their Baroque instruments.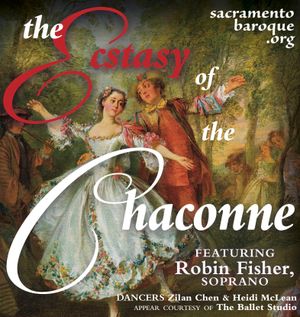 May 13 & 14: "Ecstasy of the Chaconne"
Friday, May 13, 7:30 pm St. Paul's Episcopal Church
Saturday, May 14, 2 pm St. Paul's Episcopal Church
Robin Fisher, soprano
and Dancers Zilan Chen and Heidi McLean
appearing courtesy of The Ballet Studio
"Vida Bona!" The shout of the people begins this suggestive dance, which came to Spain in the 1500s with the conquistadors and seduced its way through Europe.
Sacramento Baroque Soloists explore the music of the Chaconne, from Arañes to Lully, in our final concerts of our 20th season.
Masks required for concert attendees.
Please join our mailing list to be kept informed of future concerts
Sacramento Baroque Soloists will follow all state and local guidelines in producing our concerts, to keep our patrons and our musicians safe.